AdMonks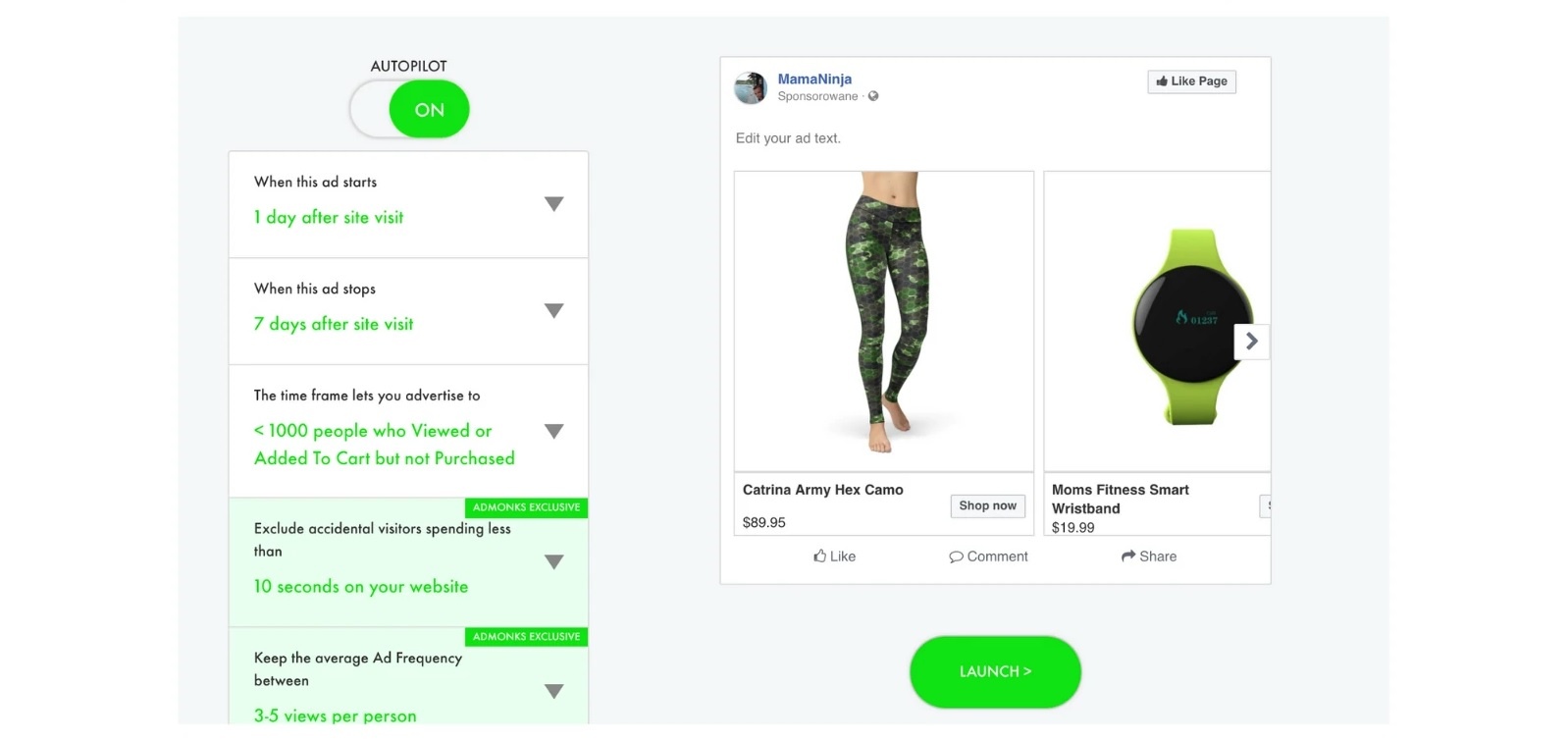 In 2022, the world of e-commerce resembles a Mentos candy thrown into a bottle of coke. While the exploding demand raises new possibilities and opens new markets for store owners, it is harder than ever to make your brand stand out. It was a matter of time for an innovative company to come with a solution that is smart, effective and affordable at the same time and this is just what guys at AdMonks did.
How it works
AdMonks increases sales through automated ads and advanced remarketing tools. It targets users directly with personalized Facebook and Instagram ads. The integration with Facebook is perfectly seamless and doesn't affect your old campaigns. It doesn't end there, though.  Shop customers can opt in to be reminded of items left in the basket via Messenger App.
If it's still not enough, AdMonks integrations help you make the ads more interesting and relevant to your audience. It integrates with review platforms – judge, stamped, yotpo, loox, and shopify reviews – to increase the buyer confidence. What's more, all changes you make to a product are instantly reflected in the ads. Custom video ads will be generated basing on the exact products the visitors browsed to maximize the conversion.
Some other awesome features:
Shopify Payments
Full Shopify store support
Recommendation program
AI algorithms
Idea of creating Admonks was born in Poland. Apart from a wild and energetic team, as developers we help to wrap a marketing world in a digital way – with every line of code. Seems to work so far – as Admonks is growing every year, it makes a perfect chance for us to plan future improvements!
Our solution
At the foundation of any Shopify App there have to be AI algorithms, i.e. self-learning programs. That means that the campaigns will keep on improving learning from their own history and from the history of other stores. This means exponentially growing bulk of data to optimize your ads. Sounds amazing, not mentioning constant updates provided by webhooks that react to programmed changes that happen live, but also after a delay. Powerful backend we had to wrap in a simple and light User Interface – which doesn't confuse new users. Simple thing for some Vue.js and Ruby on Rails, specially powered by AWS!