Kilku
Design studio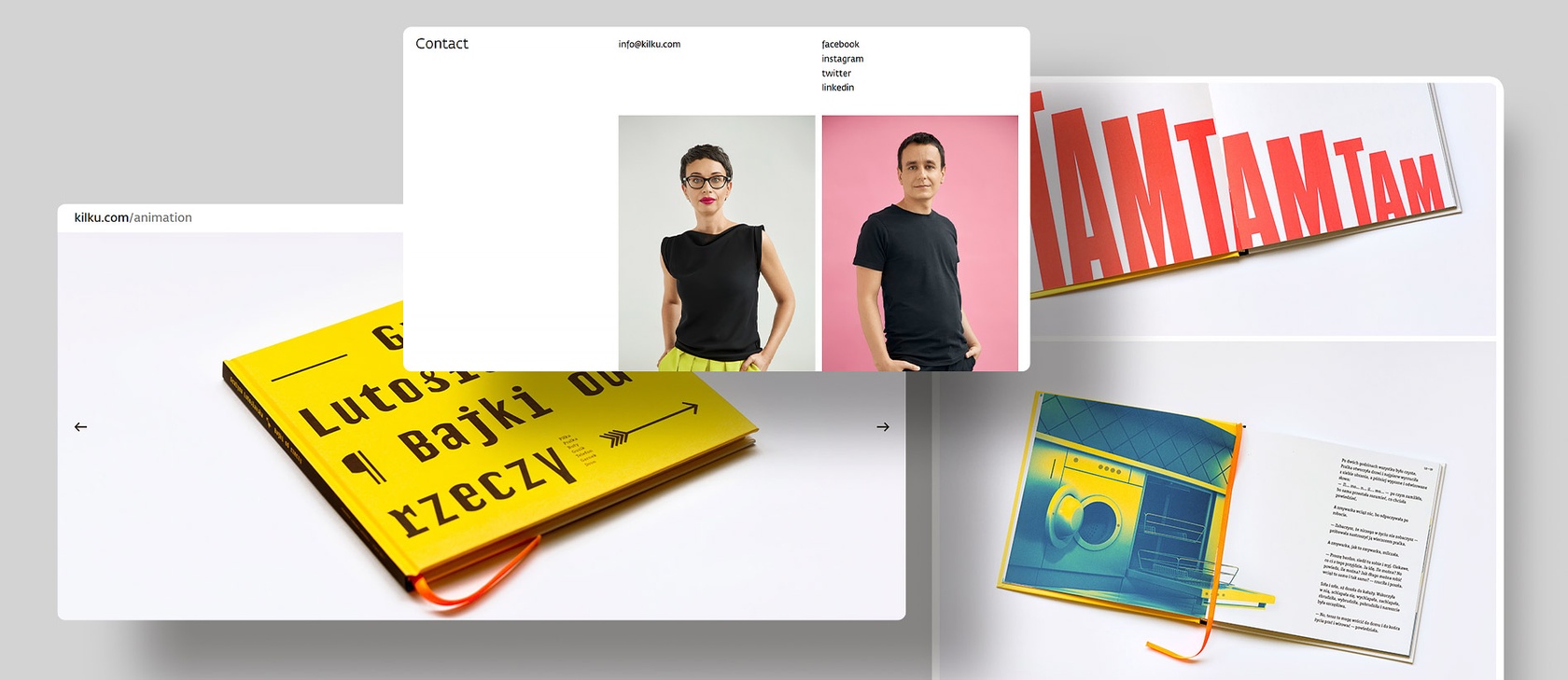 Meet Kilku
A unique Polish design studio
Kilku specializes in publishing design but also dwells deep in the fields of animations, interactive media, and scenography. Over 15 years of experience, they've created countless projects and have been awarded domestic and international awards. Their work is often characterized by bold and unique typography.
In Kilku's own words, designing is a process of organizing information. Their work is a result of the content-oriented approach.
Custom WordPress theme
We built Kilku.com website as the first project for the Kilku team. For the most part, it is a simple but fast and beautiful WordPress theme. Above all, it has a well-organized structure and a few smooth transition effects to add life to the website.
Kilku's portfolio is constantly growing and it's important to their team to be able to add more pages and images with ease. Therefore, we created the site in a modular way using Advanced Custom Fields. ACF allows reusing modules and expanding sub-pages.
A custom WordPress theme is a much better choice for most websites than a premade template because it doesn't come with dozens of unnecessary plugins that will only clog your site. Everything is tailor-made according to your needs. You can be sure that if there's a feature, it is there because it is actually needed somewhere.