Front-end development
9 years of collaboration with UI/UX designers taught us how to translate elegant and demanding designs into code.
Thanks to rigorous front-end training, our developers create websites which:
Rank high on Google PageSpeed Insights,
Contain advanced JS interactions,
Are easy to integrate with a backend or API.
Design-aware developers
At Chop-Chop, we did not forget our legacy as design-aware front-end developers. Every day, we get inspired by amazing designs and turn them into breathing web experiences. Thanks to our Jamstack approach, we can complement your team of backend developers and create fast, dedicated interfaces.
See our work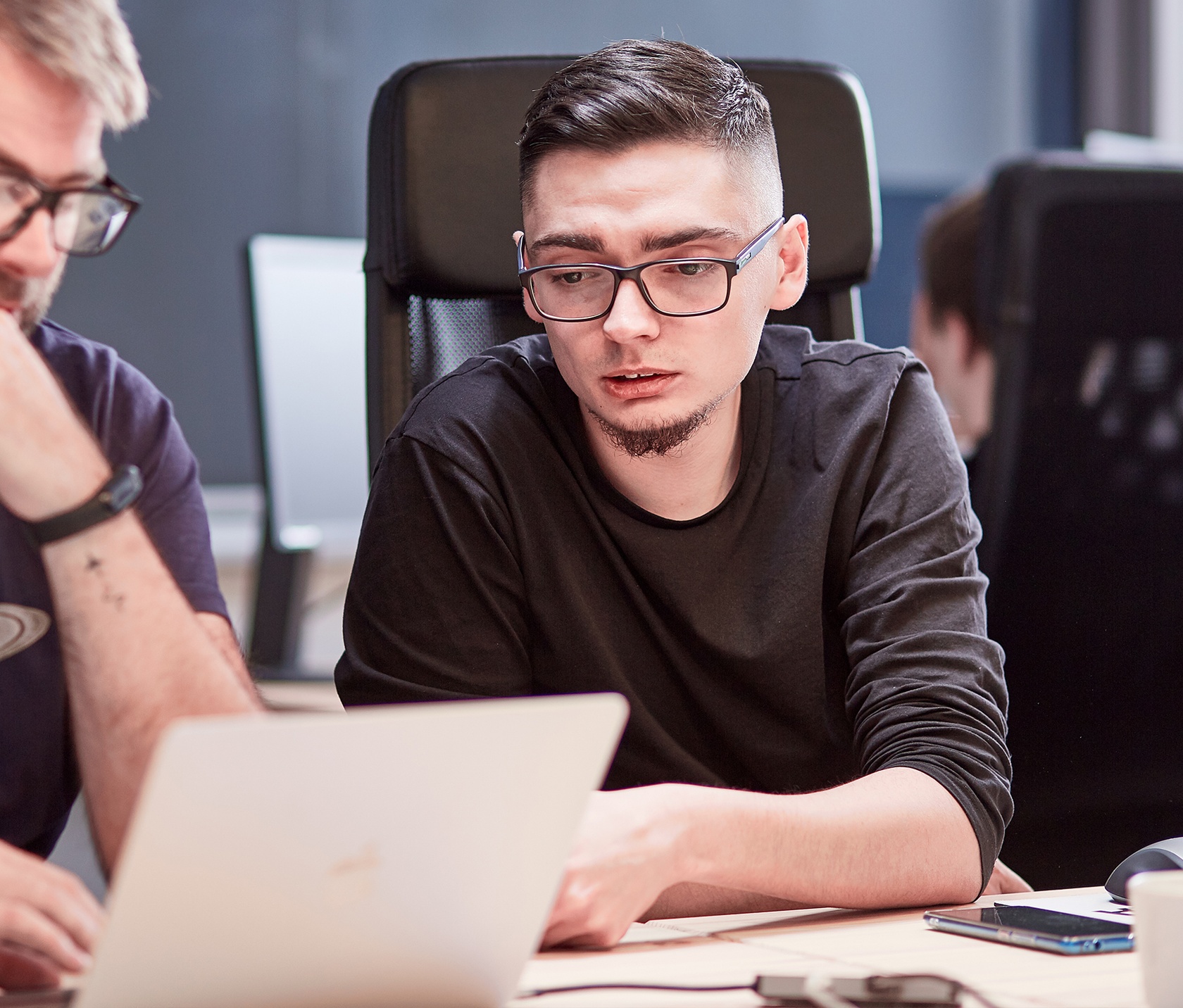 Work with experienced developers
We have got years of collaboration with demanding designers and business owners under our belts. When we say your project will be taken care of, we mean it.
We don't throw empty promises or execute orders blindly. If we see that a decision goes against the project's success, you can rely on us to speak out.
Minimize management effort
We use Agile practices to keep you up-to-date on the progress and deliver the code in iterations, so you can stop worrying about the timelines and budget for once.
Whenever you prefer to keep the eyes on the ball, you always have full access to our time estimations vs time spent in our project management tool.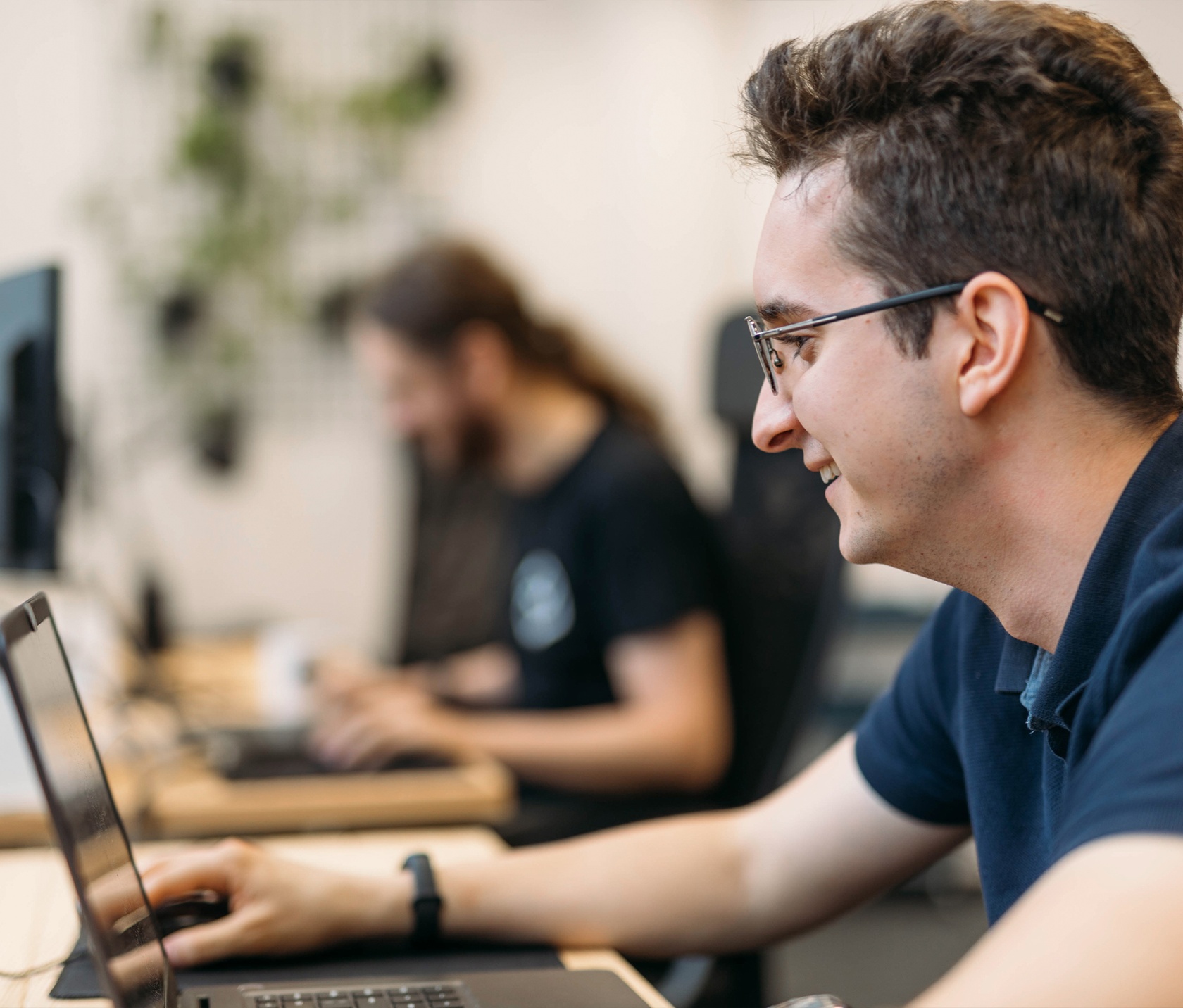 Collaborate on simple and complex projects
We can handle anything from simple HTML/CSS code to advanced JS interactions. Best coding standards are used regardless of the project size to ensure the code is light and easy to expand.
For bigger projects, we assemble bigger teams. Two or more developers working on your project mean faster delivery, but even more importantly – expand the tech stack and improve the decision-making.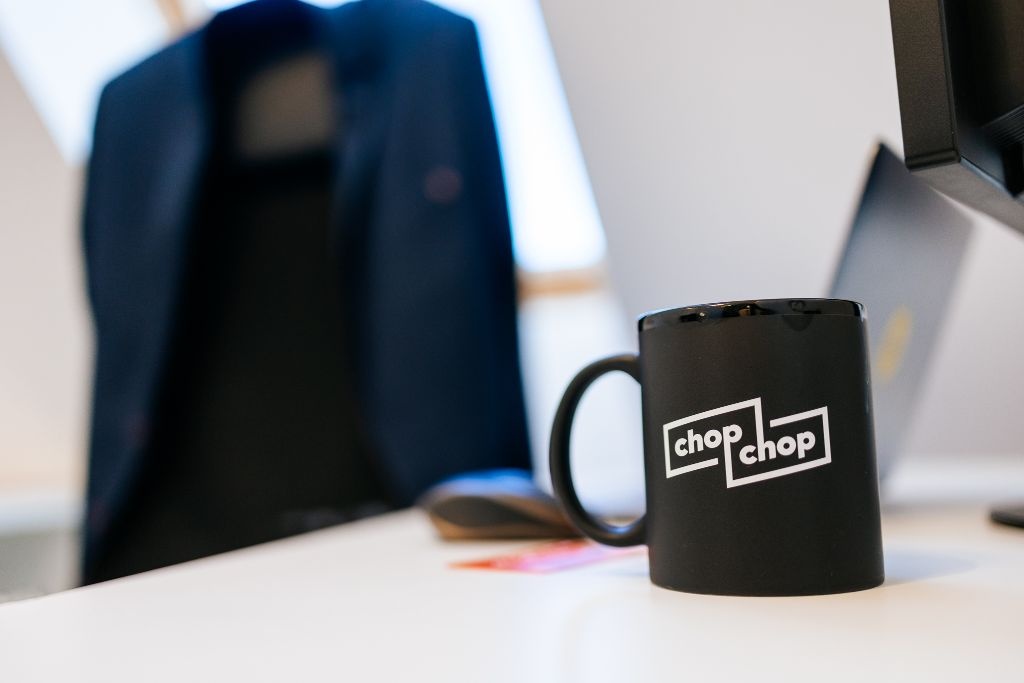 Get the best front-end development services from Chop-Chop!
Are you looking for a front-end development agency to help you build an amazing website or app? Look no further than Chop-Chop! We are a leading front-end development company that offers the best in front-end development services. Our experienced team of professionals will work with you to create a unique and engaging website or app that meets your specific needs and requirements. From custom design and development to testing and deployment, we provide comprehensive solutions for all your front-end development needs. With our services, you can be sure to get the best results for your project.
Front- development is the process of creating the user interface for web applications, websites, and mobile applications. It involves coding HTML, CSS, and JavaScript in order to create a functional and visually pleasing user experience. Front-end development frameworks such as React and Vue are popularly used to structure and streamline the development process.
We are a front-end development agency that can provide your business with a comprehensive range of services from design to coding. Our team of experts has years of experience in designing and coding interactive interfaces that are tailored to meet your exact needs. We have worked with many companies of all sizes and are able to build bespoke solutions that will perfectly fit your business objectives.
Our goal is to provide high-quality front-end development services at competitive prices. As such, we work with some of the top front-end development companies in the industry in order to ensure that we are providing the best services possible. With our expertise and experience, we can help you create an engaging and effective user experience for your customers.
Chop-Chop is the premier front-end development agency for businesses and individuals alike. We offer a variety of services, from developing custom web to maintaining existing software. Our team of expert developers is well-versed in the latest front-end development frameworks and technologies, allowing us to deliver high-quality, tailored solutions to our customers.
We know that time is of the essence when it comes to meeting deadlines and getting your products to market quickly. That's why we work hard to ensure that all of our projects are completed according to the established schedule and budget.
When it comes to finding a front-end development company, Chop-Chop stands out from the rest. We create our own custom, in-house solutions which allows us to be one step ahead of the competition. Our team of experienced developers are dedicated to delivering the best possible solutions for our clients, no matter the size or scope of the project. We take a proactive approach to problem solving and strive to provide exceptional customer support throughout the entire process.
At Chop-Chop, we understand that every project is unique and requires specialized attention. We are committed to providing custom solutions that are tailored to meet the individual needs of our clients. With our expertise in modern front-end development frameworks, we guarantee that our services will exceed your expectations.
Working with Chop-Chop was a great experience! Not only did they code my WooCommerce store almost ideally as per the design but, most importantly, they were invaluable in advising the best solutions. Intuitive and easy-to-use admin panel is extremely important to me as the store owner and the team at Chop-Chop were really attentive to ensure that.
Let's talk about your
project
Answer a few questions about your project and we'll take care of the rest
"*" indicates required fields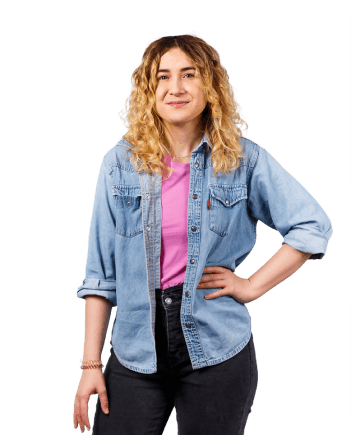 Aleksandra Kozak
Business Development Manager
Hi there! I'm here to learn about your needs and lead you every step of the way: from the discovery through creating first estimates until handling all of the formalities. Whether you need a quote, want to discuss a potential partnership, or wish to learn more about our agency – I am your person.